You're Very Polite, But I Belong to Another Generation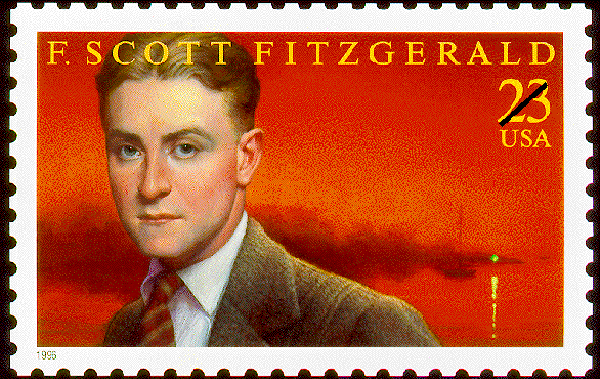 You don't have to be a literature wonk to know the name F. Scott Fitzgerald. Even if you weren't forced to read The Great Gatsby as part of high-school English class, you've probably seen Robert Redford's performance as millionaire playboy Jay Gatsby in the 1974 movie adaptation of the same name (well, maybe if you're my age) , or Leonardo DiCaprio's performance as the same wealthy, but lovelorn dapper gent in Baz Luhrmann's crazy 2013 movie adaptation Gatsby. The Great Gatsby is, of course, a story revolving around the excesses of the Jazz Age when those with the financial means to do so partied through the Prohibition era oblivious to its existence.
Although it is now seen as Fitzgerald's seminal work, it was not as critically acclaimed during his lifetime. In the '20s and '30s Fitzgerald was far better known for his short stories than his novels, many of which he would sell to publishers such as The Saturday Evening Post, and Esquire magazine, fetching up to $5,000 per story; a phenomenal amount of money in the 1920s!
It should be noted though, that despite Fitzgerald's financial success through the sale of his short stories, he received a lot of criticism from his peers for "selling out" to the periodical market and not focusing on novel writing. One close friend in particular - a certain Ernest Hemingway - was especially vicious about it. He would rail against Fitzgerald's wife Zelda for being a demanding spoiled brat as the reason for his friend's lack of focus. It's certainly true that it was during Fitzgerald's time in Paris with Hemingway and other Lost Generation ex-pats that he wrote The Great Gatsby. Maybe Hemingway had a point. Fitzgerald was not immune to the dichotomy of financial success versus creative satisfaction. He apparently once told an editor, "The more I get for my trash the less I can bring myself to write."
The kind of money he did make allowed him and Zelda access to the lavish lifestyles of the mega-wealthy he would bring to life on the pages of his fiction; but at a cost. They were heavy spenders and heavy drinkers. Zelda's alcoholism likely brought about the mental illness she battled for over a decade before she died. Fitzgerald's lapses into alcoholism often meant long periods where no work was produced, and no money earned. He battled money problems and alcohol his entire adult life, dying at the age of 44 in Hollywood without finishing the manuscript of what was to be his last novel.
What was the reason Fitzgerald was in Hollywood? It was the place many Roaring Twenties writers went 'to die', (even my beloved Dorothy Parker was not immune). When they couldn't bear to write drivel for periodicals, they'd head West to be overpaid to fix crappy screenplays for movie studios.
Just like Parker, Fitzgerald had grown up. He could no longer write the same type of stories the magazine market demanded. The glamor of the Roaring Twenties and Jazz Age was long gone, replaced by a darker realism uncovered by the Great Depression, and Fitzgerald wanted his writing to reflect these more cynical times. He'd endured marital discord, disease, depression and financial woes, just like the rest of America, and this is what he wanted to write about, but he couldn't find any takers.
So, what brings me to write about the great F. Scott Fitzgerald this particular week? A new book of never before published stories has just been released. These very stories which were once passed over are now available for the first time! F. Scott Fitzgerald lovers get to discover that a grown-up F. Scott Fitzgerald sounds like, and I for one can't wait to hear his voice. I'd Die for You and Other Lost Stories is a compilation of 18 short stories that are apparently darker and funnier than anything we've read before from the man himself. I'll keep you posted as I progress through them.
If you don't see yourself buying the book (it's still in hardcover only) but would like a sample, here's a link to The I.O.U. which was published in The New Yorker in March. Written in 1920, it is a cynical look at war, love and the publishing industry.
What do you think about F. Scott Fitzgerald's work? Is he one of the greatest American writers of all time, or is his work over-rated? And which Jay Gatsby did you like best? Redford or DiCaprio? (My money's on Redford any day!)